Locked Out of House Chicago
Residential Locksmith in Chicago, IL – Locked Out of House Chicago
Chicago locksmith has been a trusted household name in these neighborhoods and its nearby suburbs for over three decades. Chicago's homeowners are comprised of a large and diverse multicultural community from all over the world shaping our city's grid into over 180 separate neighborhoods. Our Chicago locksmith experts are experienced in gaining safe access into your home when you are Locked Out of House Chicago. We can also install customized keyless entry locks for higher security purposes if requested.

Locked Out of House?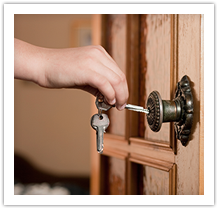 Your safety and residential property are our top priority so we don't want you to break into your own home which can result in property damage such as busted locks, broken doors, or shattered glass, and bodily injury. We provide a 24 hour locksmith team and have state-of-the-art tools to pick or change locks without causing damage to your property. Your residential locksmith, Block Lock & Key, values customers' safety and security. A free home security consultation with a 90 day warranty for our labor and products is provided to Chicago residents. Call us today at 773-819-5303 for all residential locksmith needs!